Each day, Amazon offers a free Android App of the Day that could be a game, utility, or who knows? Each deal lasts for just 24 hours and, after the period is over it goes back to paid status and a new app is declared the App of the Day.
In addition to your Kindle Fire, these apps also work with your Android-based smartphones and tablet computers.
Today's free App of the Day is Demolition Master 3D, and this game is normally $0.99 in the Amazon App Store.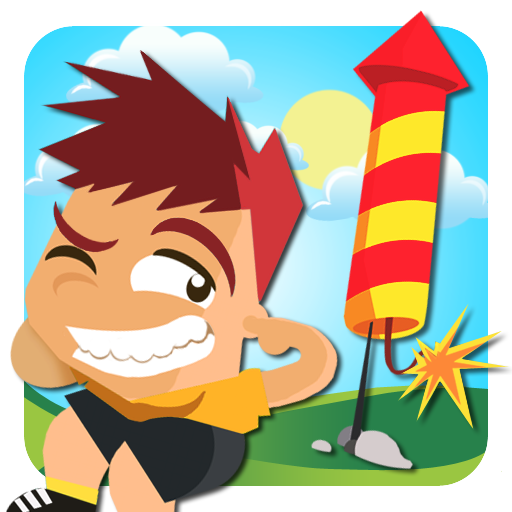 Here is the app's description from the Amazon App Store website:
What's in store for your holiday? Explosions and fireworks, thunder and demolition–it's that simple! Light the fuse, step back, and make some "Boooom!" in Demolition Master 3D: Holidays, an incendiary (and 100% pretend) game for your Android device.
Things That Make You Go "Boom"
In Demolition Master 3D: Holidays, your job is to blow up everything that's standing in your way. Prospective demolition artists take note: for optimal boom-creation, it's important to plant your explosives correctly. Careful bomb placement will yield bigger, more effective explosions, blast after blast.
Use your skill to launch debris in specific directions to hit targets and score big points. Plus, of course, have lots of fun in the process.
More Boom for Your Buck
To finish with a perfect score, you'll have to put your thinking cap on. Fortunately, these bombs do grow on trees, so you'll never run out. And as a last resort, there's always the Total Annihilation superbomb.
60 locations with fascinating logical tasks, amazing 3D graphics, and many, many blasts are waiting for you. Get started!
An Important Note
This app lets you purchase digital content using actual money. You can configure parental controls for in-app purchases, which will require your Amazon account password or a 4-digit PIN, by tapping the Menu icon and then Settings.
You can pick up your free copy of Demolition Master 3D by clicking here or typing in http://tinyurl.com/appdeal into your web browser.
Download the Free Kindle Books and Tips blog app for your Kindle Fire or Android-based smartphone or tablet – for free, of course – by clicking here or typing in http://amzn.to/freefireapp into your web browser from the Amazon App Store or click here or type in http://bit.ly/fkbtgoogle into your web browser for the Google Play Store.

Posted in: Free App of the Day, Kindle Fire